Heavy Duty Commercial Grade



GROW YOUR BUSINESS WITH A POWERFUL RANGE OF THERAPEUCTIC FACIAL SERVICES
The foundation of this system is designed to use the technology in different combinations to create 100's of facial and skin therapies. This system is a complete aesthetic and therapeutic treatment center with a capacity for standard facials to more distinct restorative and transformative treatments.
Sought after aesthetic treatments get patients in the door. More treatments mean more profit. In demand treatments expand patient base, penetrate new demographics, and increase the opportunities of upselling additional treatments and strengthening other revenue streams.
FRIDAY FACIAL (instant glow)

THE DIVA (pure luxury facial)

PANDA OCULAR THERAPY (dark circles)

WRINKLE - RHYTIDE FACIAL THERAPY
EPIDERMAL / DERMAL NUTRITION THERAPY

ULTRA DEEP CLEEN HYDRA OXY FACIAL

ANTI AGING MASTER THERAPY

DIAMOND MICRO DERMABRASION

ESSENTIAL THERAPEUTIC FACIAL

PHOTO DYNAMIC HYDRA OXY FACIAL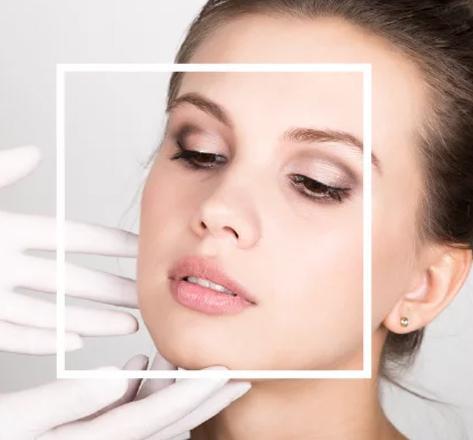 HYDRA DERMATOLOGY EFFECT INFINITE FACIAL POSSIBLITES
Variable Oxygen delivery, Pure Water, RF, Ultrasound, Ultrasonic, Micro Current, Photo Dynamic Therapy LED / Laser and Nutrition Serums such as Hyaluronic Acid, Peptides, Vitamins, and Botanical Extracts are the components of the infinite facial treatment possibilities with Hydra Dermatology.
Hydra Dermatology combines proven processes offering unlimited facial therapy treatment options. Multi-disciplinary Combination of Oxygen, Light/Energy, Pure Water, Technology & Nutrition. Lab tested therapeutic facials show instant results with lasting benefits.
Apply these specific therapy facials and discover all of the new combinations of treatment capabilities from this system.
CLEAN CLARIFY GLOW, IT'S RESTORING, IT'S INSTANT
H2O /Oxy Nutrition to Epidermis

H2O / Oxy Luxury Face Bath
Injects Oxygen to the Dermis

Infuse Oxygen to the Epidermis

Oxy Pressure Debris Cleanser
NEED AN EXTRA BOOST OF HYDRATION?
Hydra Dermatology targets four layers of the skin Stratum Coronium, Epidermis, Basal Layer and the Dermis. Each layer of the skin responds uniquely to the facial protocols. Hydrate and nourish from the dermis up.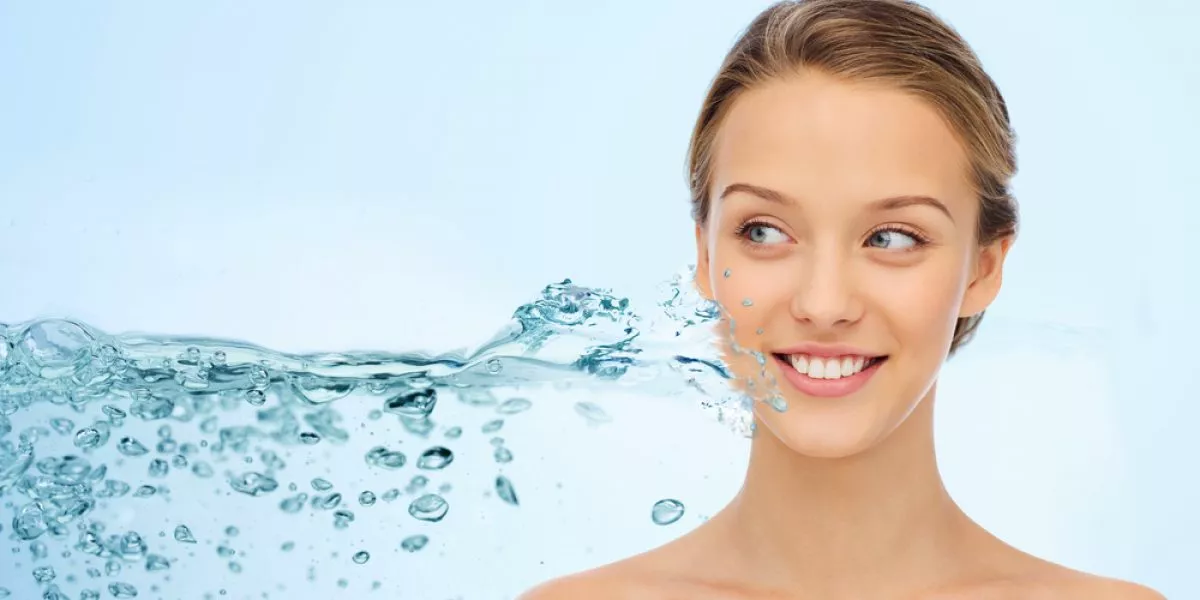 Dermal Oxygen Applicator 97% Pure Oxygen
Inject 97% pure medical grade oxygen directly to the dermis

Oxygen to the dermis promotes collagen production for younger looking skin.

Skin cells that are fully oxygenated via oxygen injection will look bright and healthy instantly.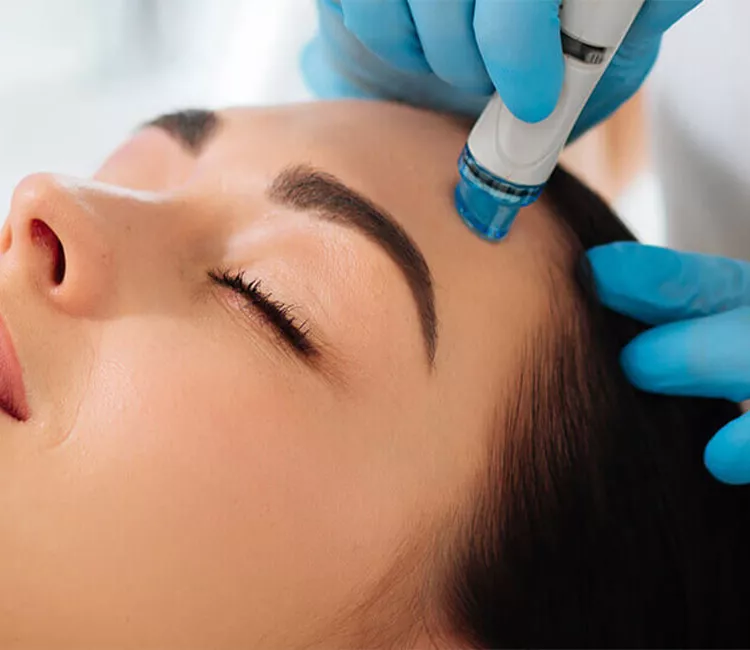 Vacuum Pressure & Pure H2O Deep Skin Extractor
Negative Pressure Vacuum with Pure Water Deep Skin Cleanser

Lift blackheads, dead skin and debris

8 Tips for Different Application i.e. acne, oily skin, thin skin, nose and orbital area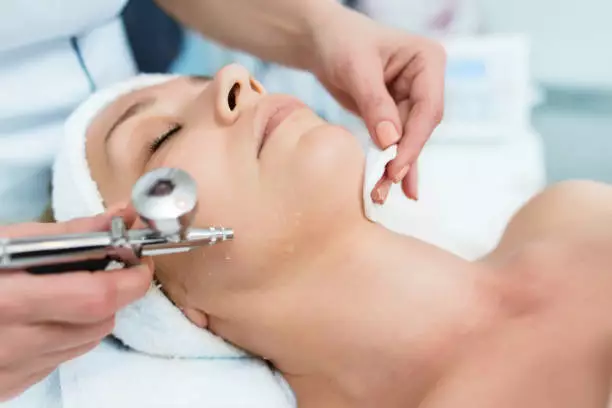 Luxurious High-Pressure Face Bath Ultra Deep Cleaning
High Pressure non-abrasive exfoliator (pure water / oxygen based)

High pressure pure water penetrates the surface of the skin and exfoliates deeper than microdermabrasion without being abrasive

High pressure pure water combined with pure oxygen 'power washes' the skin for a polished look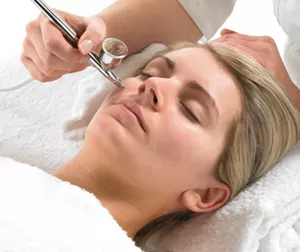 Epidermal Nutrition Applicator
Inject nutrition directly to the epidermis, i.e., vitamins minerals, serums & essential oils

The nutrition is infused with pure oxygen then delivered and absorbed into the skin

Choose your own nutrition according to the treatment's requirement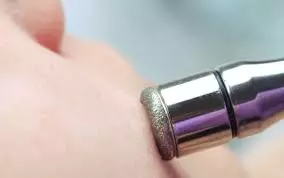 Diamond Micro Dermabrasion
Includes 9 unique grit diamond tips for sensitive skin to hard dry caulis skin

Diamond tips allow from a classic exfoliation to aggressive treatments

Promote blood circulation while clearing skin debris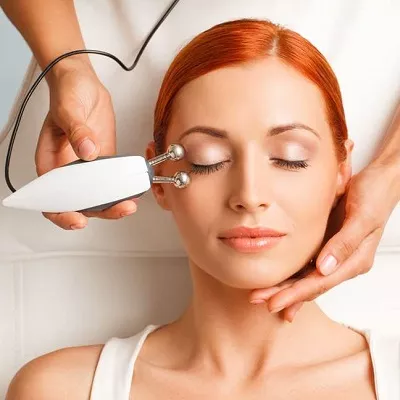 Micro Current (MC) Applicator for Wrinkle Management
Lift, Tighten & Reduce Wrinkles

Microcurrent stimulation results in the production of collagen and elastin (the molecules responsible for skin strength and elasticity)

Microcurrent fields produced by these currents initiate a skin repair process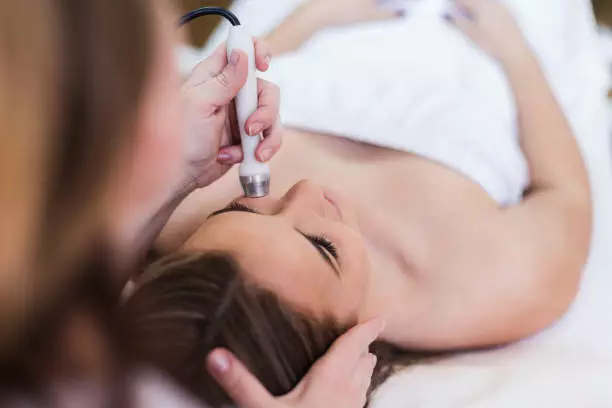 PANDA Ultrasound 3,000,000 Hz Applicator for Dark Circles
3,000,000 Hz Ultrasound applicator for Dark Circle Therapy

Thermal tissue injury, results in microcoagulative zones that promotes the reduction and appearance of dark circles

Tighten the lower face, neck and non-facial areas. Tighten and lift loose skin

Radio Frequency (Tri-Polar RF) Applicator for Skin Lifting
Tighten Skin, contour Jawline, Reduce Expression Lines, Horizontal neck bands, Fade Crows Feet and Smooth Forehead Wrinkles

RF therapy uses low energy radiation to heat the dermal and epidermal junction within the skin. This heat stimulates the production of collagen to help improve signs of wrinkles, sagging skin and targets the fatty deposits on the face that age appearance

RF therapy is highly effective at treating mild or moderate signs of aging while protecting the essential facial fat which is attributed to youthfulness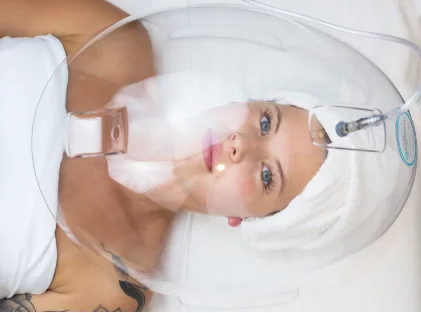 Pure Oxygen Hyperbaric Facial
Finish the Most Complete Hydra Dermatology Facial with a Luxurious Pure Oxygen Full Face Incubation

Increase cell metabolic rate and cell regeneration processes

Promote recovery, health, and supercharge cells with oxygen

When your blood carries this extra oxygen throughout your body, this helps fight bacteria and stimulate the release of substances called growth factors and stem cells, which promote healing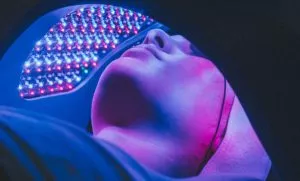 Full Spectrum Photo Dynamic Therapy
Benefit deriving from the use Light-emitted diode (LED) for treatment of many conditions such as skin inflammatory acne, aging, androgenetic alopecia, alopecia and dermal immunity.

(low-level laser therapy, LLLT) Red Light (650 nm) for skin disorder / inflammation for psoriasis and rosacea. Antimicrobial effect of 470nm blue light for P.acne bacteria. 590nm for skin immunity, 830nm, Near-infrared light (700–1200 nm) reaches the maximum penetration in the skin; effectiveness in wound healing via angiogenesis stimulation

Consequently, cells of the photostimulated tissue will increase the production of endogenous energy in the form of ATP and therefore will rapidly restore their integrity. By this process, LED therapy is able to stimulate fibroblasts, lymphocytes, keratinocytes, and melanocytes and macrophage proliferation.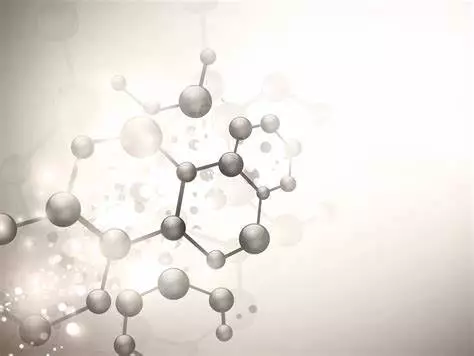 JOIN THE FACIAL EVOLUTION
Hydra Dermatology Therapeutic Facial is the future of professional facials.

Hydra Dermatology Therapeutic Facials are documented lab tested for facials and full body.

Hydra Dermatology is the only professional multi-disciplinary facial machine with infinite facial treatment possibilities.

Hydra Dermatology Therapeutic Facials are preventative and restorative treatments which mitigate severe skin conditions, aging and lifestyle.
Photo Biotech backs our products and customers. With a 3 year warranty and included comprehensive training and certification Photo Biotech extends further customer support with an extensive marketing kit professionally designed to illuminate the superior technological aspects and highlight the optimal results. The informative material will 'kick-start' and introduce this professional hardware for new and existing clientele.
Memory stick video loop demonstrating the treatment

TriFold brochure to place the reception desk

4x6 post card for mail drop (direct marketing)

Content access: images and files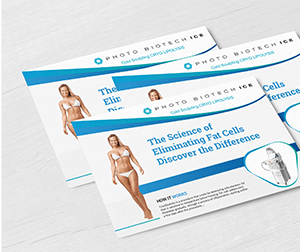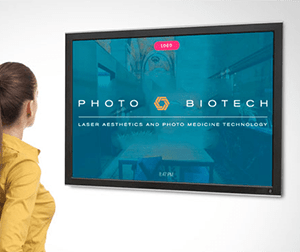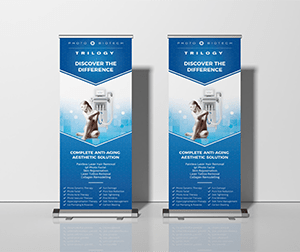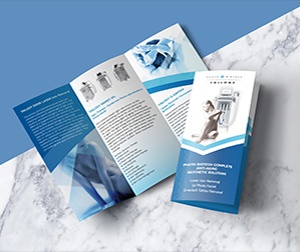 The science of youthful healthy skin.
Minimize the signs of aging.